SOURCE: INDIA TODAY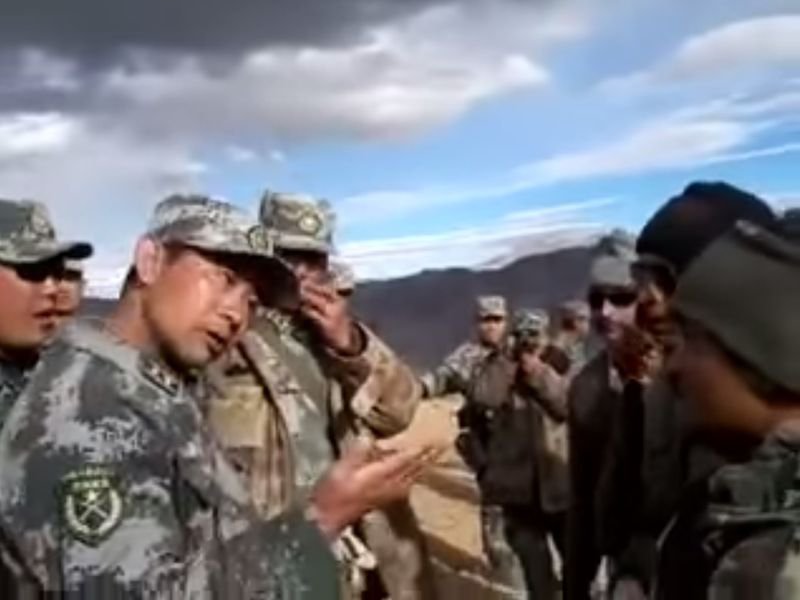 In a latest interview with the exservice man of the northeastern frontier chief b y the India today, the officer has stated that tackling the chinese is more important than the tackling of the pakistan.
Lieutinent General D B Shekatkar, an ex service man who has worked in the north easetern regions of the India, in an exclusive interview with the India today has given his opinion how the indian army should deal with the chinese forces to tackle its neddling policy towards its neighbours.
Except its accideental neighbours the pakistan and the North korea which are under the international presuure over the terrorism and the Nuclear crisis the China has conflicts over all the neighbours along its borders.
The general said that the chinese has a policy of threatning enemy of a land which may prove strategic to it, while the enemy falls, it may further claim the lands that fall inbetweem their lands. He also iterated that the chinese are bringing the tanks that are deployed in the tibetan plateau into the high altitude plateaus, the genreal iterated that one should acknowledge that the wind speed temperature and climate will have serious effects over the funtioningof the tanks in the high altitudes.
The gentle man also stressed that in no way chinese can provide the tibetans in the military service, as they are battling for the freedom from the chinese. Thousands of the tibetans were fled with the spiritual leader Dalai lama to India when China tried to confront them. And in china Youngsters also are in no mood to join the armed forces as in india it is in revers where the Youngsters are eagerly waiting for the oppurtunity in the armed forces.